SIGG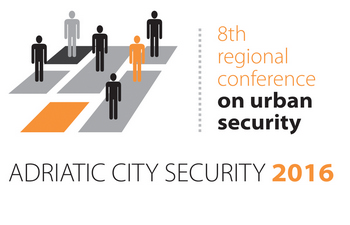 The eight annual international conference on urban security - Adriatic City Security Conference (SIGG 2016) was held from 4 to 6 April 2016 in Kolovare hotel in Zadar (Croatia). The conference is organized by Croatian Network of Urban Security Stakeholders (CNUSS) with Security (Zaštita) Magazine (Tectus Ltd. company) as a media partner. The patron of the Conference is the Ministry of Interior of the Republic of Croatia. The Golden Sponsor of the Conference is Fortinet, security solutions company.
The Conference is also supported by the City of Zadar, National Protection and Rescue Directorate, Croatian Counties and Cities Disaster Risk Reduction Platform, Croatian Cities Association and City Office of Emergency Management (Zagreb).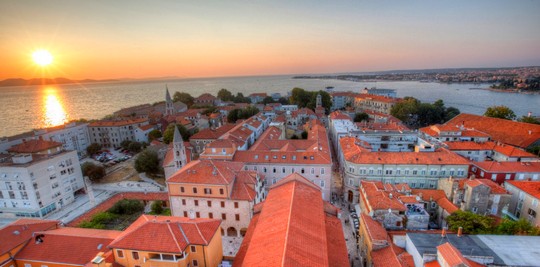 At previous SIGG conferences held in Zagreb, Solin, Opatija, Split and Varaždin, we have gathered almost 1000 participants from Croatia, Slovenia, Bosnia and Herzegovina, Serbia, Macedonia, Montenegro, Albania and Turkey with distinguished speakers from Germany, United Kingdom, France, Hungary, Italy and Belgium.

The Conference is intended for mayors, deputy mayors, cities' safety and security managers, local authorities and government, county managers, deputy county managers, county safety and security managers, directors and management of all businesses that take part in the national security structure, directors and representatives of companies for physical and technical protection, presidents and members of the Council for Prevention and all security managers and experts.

The expert topics of the SIGG conference are:
Crisis management and urban security
New technologies for safer cities
Role of the local community in prevention of terrorist attacks
Tourists safety and the local community
Risk management

We can make our cities safer and more unconcerned place for living by introducing even small changes. Our fellow citizens will quickly recognize and appreciate that.
Please contact us for additional information at:

Yuliana Barić
tel: +385 1 6062 885,
fax: +385 1 6062 889,
e-mail:  yuliana@zastita.info
 
It is important to be in the right place at the right time. We help you achieve that, responsibly and enthusiastically.